Sell your

gold

,

silver

,

old jewelry and precious metals

to us and get paid the best rates in the industry!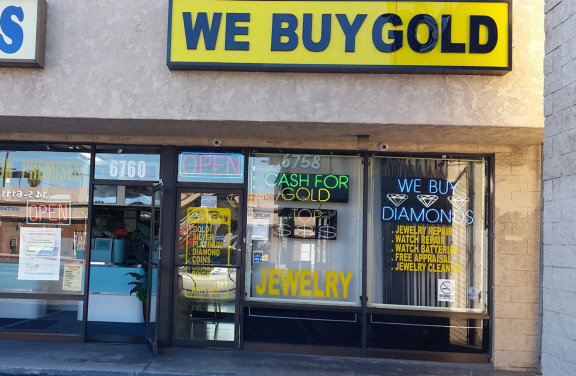 Mr. Gold Silver is the premier place to sell your gold, silver, diamonds and coins.  We are committed to providing quality service, fair rates and unbeatable payouts for gold.  Why?  We pay cash….on the spot.  For 30 years we have operated downtown in the jewelry district and have extensive knowledge of the business, including, designing, model making, stone setting, buying and selling of all gold, precious metals, silver, coins and platinum.
What makes us different?  Well, we pay cash and we will beat any competitors price.  In addition, we use the Department of agriculture approved scales, which are verified by the department of agriculture to ensure honest and accurate measurement of your items.  Come in for a free evaluation of your recycled gold and silver.  No pressure to sell.  Let us make you an offer.
We are committed to maintaining a high level professional service in the community; a place where everyone can come in with old gold pieces and walk out with cash.  Visit our gold pay rates page, give us a call at (818)554-6905 or simply stop by our store located at the corner of Vanowen and Tampa.  No appointments necessary.
When you visit our secure location you will feel immediately at ease thanks to our friendly and  welcoming staff. No matter if you are a first timer or and old hand, we will handle your  transaction with discretion and professionalism. We want you to get the best deal possible and  we actively encourage you to shop around to compare our offer with other legitimate gold  buyers.  We are confident that our prices will present the best possible value. In fact, we expect  that you might be surprised at how much more we are offering compared to local competitors.  We are happy to value and purchase your gold, silver or platinum jewelry even if it is unwanted  or damaged.